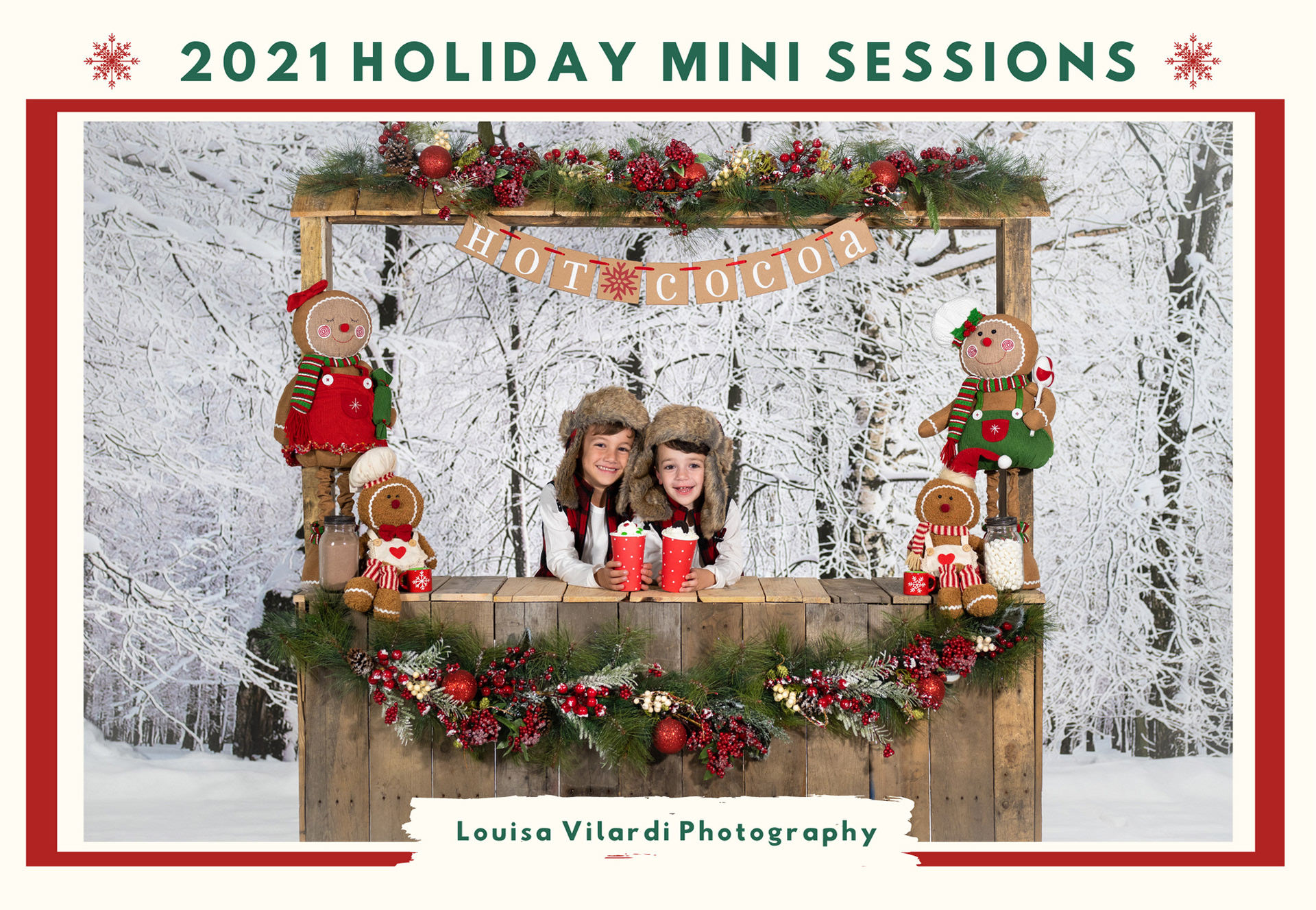 2021 Holiday Mini Sessions are by appointment only and shot on location in Hopewell Junction, NY.
The holiday package is $150.00 for a 20 minute mini-session, 3 edited photos and print/posting rights. You'd receive a gallery of photos to choose from and any extra (outside of the 3 included) are $10.00 per file. The full gallery is an additional $75.00.
Shoot Dates:
Sunday, October 17th
Saturday, October 23rd
Wednesday, October 27th
Sunday, November 14th
Sunday, November 21st
To inquire about available time slots and to book your session, please use the contact form below!
Thank you! I will be in touch shortly.